thisandthat
#SheTriedIt: Pecan Brittle
A family friend asked if I would make her some brittle. I have mastered toffee, so I figured brittle would be similar.
I learned. It is similarish.
According to The Spruce Eats:
"Brittles are typically composed mostly of sugar, while toffees contain a fair amount of butter and in some cases milk."
For starters, you need special instruments for brittle.
By that, I mean a candy thermometer (which for all intents and purposes you don't think about until you need it).
Having done both, I'd say that there's a much more intense focus on temperature with brittle.
I followed a super-easy recipe from My Baking Addiction which states that I had to get the mixture to 300 degrees--a measurement you cannot get without the aforementioned thermometer.
The ingredients are simple:
Water
Sugar
Vanilla Extract
Pecans
Brown sugar
Salt
Baking soda
Cinnamon
Butter
I combined the water, sugar, and pecans into a saucepan. Then waited for it to come to a boil. I had to keep stirring to avoid burning it, but that seemed counterintuitive since I needed to get the mixture up to 300 degrees.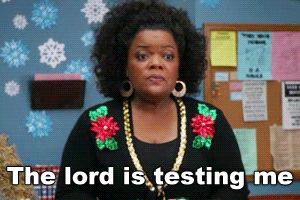 Then, I added, the butter, cinnamon, baking soda, and salt.
I immediately poured it on the parchment-lined baking sheet I prepared.
I let it harden and then broke it up into pieces. Once breaking, I recommend spraying it lightly with Pam so that the pieces don't stick together.
I also recommend taste-testing. :)
Spooned: 5/5
Be sweet to yourself and make your own.
See you at the table.